NFL Fantasy Update-Tuesday Night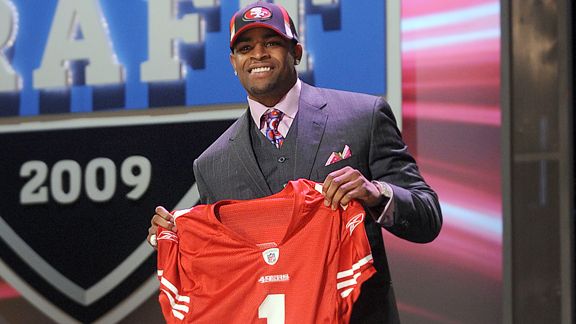 -Shefter believes Crabtree to sign before the end of the day
-Reggie Bush possibly in Sean Payton's doghouse because of fumbling problems
-Tomlin has yet to determine who will start for Steelers at RB this week
-ESPN.com's John Clayton "gets the feeling" the Lions will play it cautiously with QB Matthew Stafford (knee subluxation) and sit him for a couple of weeks.
-Mike Bell will be good to go this week for Saints. A must hand cuff for Thomas owners
-Lawrence Tynes will remain the Giants kicker
-ESPN.com's Bill Williamson believes Correll Buckhalter could miss "a week or two" with a high ankle sprain. Hillis and Jordan to get more carries.
-Profootballtalk.com confirms CBS analyst Boomer Esiason's report that JaMarcus Russell has been fined heavily for tardiness and weight problems.
-Matt Hasselbeck expected back for this weeks game according to his brother Tim
-Michael Clayton wants more touches in the Bucs passing game