The Doctor Is In-Fantasy Thursday News & Notes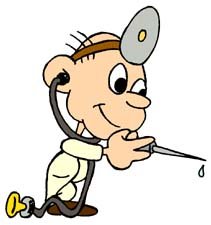 MLB
-Rich Harden of the Cubs will be shut down for the rest of the season and will be replaced by Tom Gorzelanny. Will Harden ever live up to his potential? Probably not.
-Royals close to signing top pick Aaron Crow, who did not sign in 2008 with the Nationals.
-Derek Lowe should be able to make his next start (blister).
NFL
-Charles Rogers busted for DUI Wednesday. Funny that he was so good on Madden the year he came out of Michigan State.
-Jamal Lewis and James Davis participated in individual drills Thursday for the Browns.
-McNabb does not return to practice and remains doubtful. Kevin Kolb to start in his place if he cannot go.
-Jerod Mayo reportedly seen in Patriots locker room with knee brace on. No timetable yet for his return.
-Antonio Bryant (knee) was held out of Thursday's practice by the Bucs.
-Kurt Warner admits his hip is still not 100%....is that why he looked 65 years old Sunday?