Thursday Midday Notes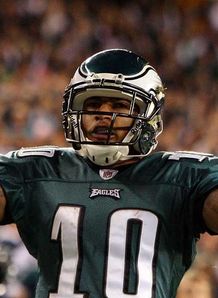 NFL
-DeSean Jackson
will open the season returning punts for the Eagles.
Those in leagues that allow individual players to attain special teams pts should take note if there is a matchup debate. Jackson is a superstar in the making.
-
Pierre Thomas
(knee) tweeted that he is "p[r]eparing for the Lions on Sunday and waiting for the thumbs up from the Saints.
We are still skeptical and expect the Saints to save their best back for a game that may not be decided by 30 points.
-
Antonio Bryant and Michael Clayton
did not practice this morning. Most likely just keeping them fresh for game day Sunday.
-Vikings sign
Greg Lewis
while they cut
Bobby Wade
. Neither has any fantasy impact.
-Raheem Morris fails to confirm that former Oregon St. WR
Sammie Stroughter
is his 3rd WR.
MLB
-
Brett Cecil
to be shut down following today's start by the Blue Jays.
-
Chien-Ming Wang
(shoulder surgery) is hoping to begin playing catch by January.
-
Matt Holliday
expects to return to the lineup Friday.